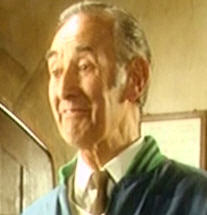 Choir auditionee 4 is a character on The Vicar of Dibley. He was played by Glyn Williams.
About the Auditionee
He is the fourth auditionee for the Dibley Choir. He sings "Annie's Song". He is seen later in the choir and appears in a further episode as part of the choir.
Appearances