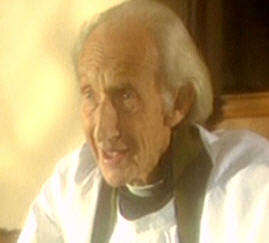 Reverend Pottle is a character on The Vicar of Dibley. He was played by Preston Lockwood.
About Reverend Pottle
He was the vicar who served as the priest of St. Barnabas church, Dibley, England since 1917, before he retired and died in 1994 at the age of 102 and was replaced by Geraldine. He preached the same sermon every Christmas.